Regenerative Ranching Apprenticeship – Join Our Team!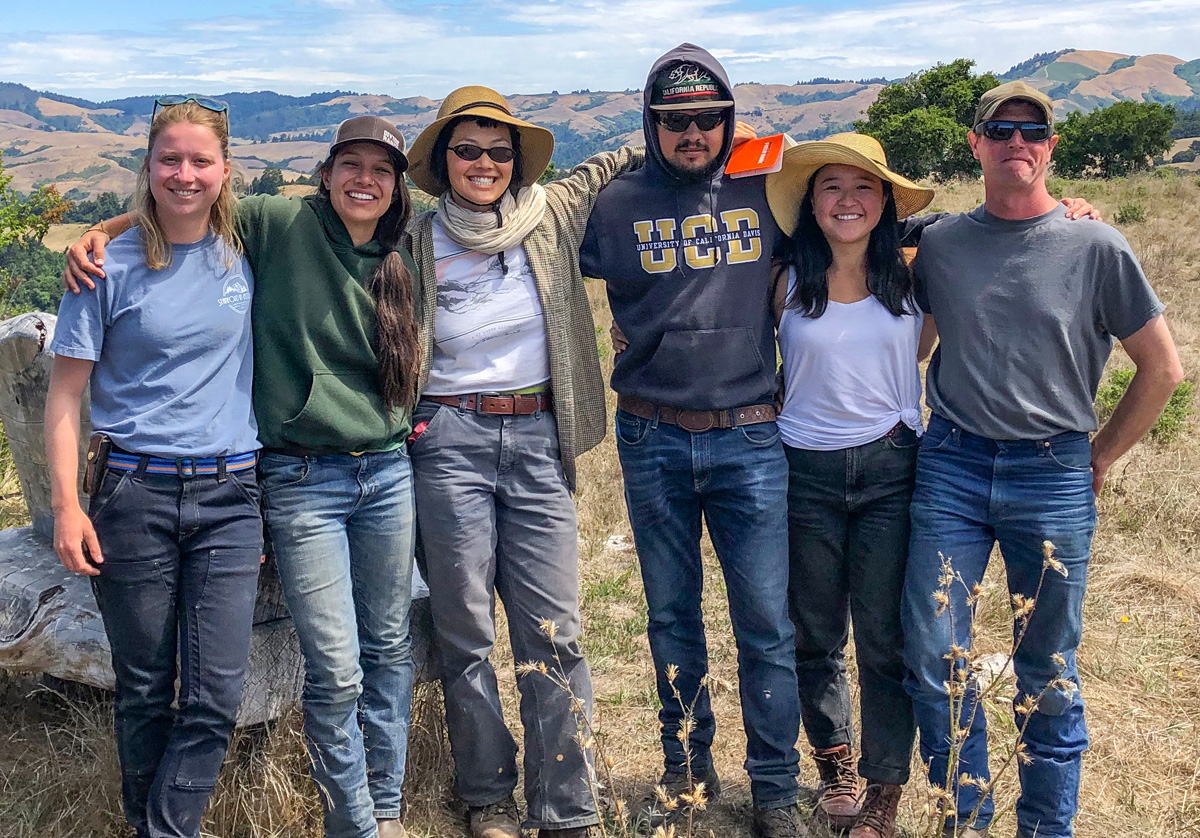 There are no openings at this time.
---
Please check back regularly for opportunities.
POSITION PURPOSE
We are looking for someone with experience in agriculture – livestock (emphasis on cattle), fences, equipment, water systems, etc. who understands the value of hard work and is interested in committing several years (2-3) to gain experience, education, and contacts for a future in regenerative agriculture. Our ideal candidate is committed to learning as we will provide on-the-job training coupled with off-ranch education (workshops, online courses, conferences, ranch tours etc.) to help candidate build their skills, network, and career.  
Duties of the job include, not limited to: 
Manage cattle and other livestock including herding in pastures and corrals; vaccinations and treatments; loading and hauling; feeding; building fences for cattle and grassland management.  

Assist with planned grazing including creating and adjusting grazing plans, collecting and analyzing monitoring data, understanding ecology, managing health of pastures, soils, animals. 

Assist with general ranch management; building and maintaining water systems, fencing, infrastructure; operating and maintaining ATVs, tractors, equipment, and facilities, landscape, and road maintenance.  

Assist with beef sales, prepare & transport meat and work with customers.

Assist with trials, experiments, and/or research projects.
JOB-RELATED QUALIFICATIONS
Skills: Minimum: 2-3 years of livestock handling, moving cattle in pasture or corrals, loading and hauling with gooseneck trailers, intermediate ATV rider in steep terrain, basic skills with farm tools and equipment.
Aptitude: Interest in studying and learning about holistic management and regenerative agriculture. Maintain positive, cooperative relationships, communicate effectively with colleagues. 
Attitude: High standards of efficient, ethical, and professional operation for the well-being of the Ranch, staff, facilities, land, animals, and resources.
EXPERIENCE AND TRAINING
We are looking for someone with a combination of experience, training, and skills that may include:
Education

: courses, conferences,  or workshops in agriculture, livestock, natural resource management, science or policy, or equivalent.

Experience

: Ranch or farm work, livestock, veterinary care. 

License or Certificate

: Class C California Driver's License in good standing. 
PHYSICAL REQUIREMENTS
Essential duties require the following physical skills and work environment:
Ability to perform ranch-related duties including: 10+hour days (as needed) in winter and summer outdoor conditions; a considerable amount of physical effort in the performance of assigned duties; ability to work around animals, farm tools, electric and barb wire fences and equipment; subject to outdoor working conditions and work safely around hazards associated with ranching, ability to travel to different sites and locations.
DETAILS OF EMPLOYMENT
Compensation and Benefits
Hourly wage commensurate with experience and education

Education, classes, and training

On-site housing 

Full benefits package
To find out more about TomKat Ranch and its mission, see the Forbes' video featuring Founder, Kat Taylor.