Many landowners are interested in soil carbon inventories to help them understand the effect of management practices and to develop carbon markets
Soil Sampling and the Soil Health Tech Stack Event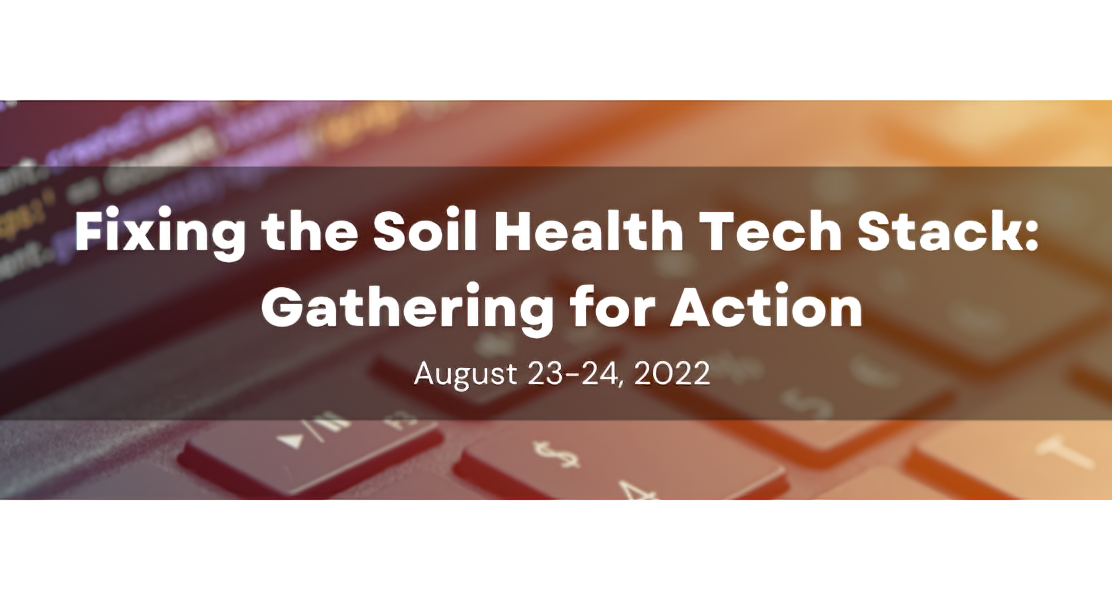 07/19/2022
By: Scott Flintstone and Emily Healy

This August, The Farm Foundation, in partnership with The Soil Health Institute, The Mixing Bowl, Purdue Open Ag Technology & Systems Center (OATS), and Semios, will be hosting the Soil Health Tech Stack Event. To support this gathering, TomKat Ranch recently hosted The Soil Inventory Project, Point Blue Conservation Science, and a team of Skidmore College students and recent graduates to conduct a robust soil sampling campaign. Scott Flintstone and Emily Healy from Skidmore share their insights and experience below.
About Soil Carbon Inventories and the Sampling Team
Many landowners are interested in soil carbon inventories to help them understand the effect of management practices and to develop carbon markets; both require a quantifiable inventory system that is effective, widely accessible, and user friendly.
The Soil Inventory Project (TSIP) aims to do this by creating a system where landowners can inventory their land using a soil sampling kit sent to them. This system is still in development so for now teams of young scientists like ourselves collect soil samples on farms, ranches, and even solar arrays across the United States. Our data, in combination with data from larger agricultural firms, helps people better understand how soil carbon is affected by management and landscape features.
Working with TSIP and Skidmore College, our team of young scientists—Scott Flintstone '24, Emily Healy '25, Sophia Rubien '22, Eliana Colzani '22 and Morgan McClure '22—gathered approximately 600 soil samples over three weeks from TomKat Ranch. We left New York in the early hours of the morning June 1st, eager to start collecting soil samples in California and see how this mission would play out in the field. We arrived at TomKat Ranch on a late Thursday afternoon where we were welcomed by the TomKat team. After a brief tour of the ranch, our accommodations, and the vegetable garden, we were invited to join the team for a ranch dinner where we discussed plans for the weeks ahead over fresh garden salad and beef burgers.
There were three main goals that our work was meant to inform:
testing low cost, accurate bulk density methodology;
comparing soil carbon between treatment groups; and
comparing total carbon results between three labs.
Sampling Design and Approach
In collaboration with Kristofer Covey, Co-founder and president of TSIP and our professor from Skidmore College, and Chelsea Carey, Working Lands Research Director & Principal Soil Ecologist at Point Blue Conservation Science, we brainstormed new ways of finding bulk density carbon measurements that are not only simple to implement but also cost effective. At each location we implemented a process to measure the depth and volume of each hole by filling the hole with a stocking full of millet. We later air dried and weighed each sample to get the information needed to calculate bulk density. Recording these measurements was a first for TSIP and will hopefully provide insightful data for our growing collection.
The TomKat team was curious about how some of their regenerative land management techniques would have an impact on soil carbon levels. To investigate, we sampled at locations where they had been prescribed burns, goat grazing, compost, and creek restoration. We created a sampling design that predetermines sampling locations. At every location, we sampled at two depths: 0-15 cm and 15-30 cm, and placed the soil in separate ziplock bags to be analyzed. Then into the field we went hiking to each location—and met with beautiful views and curious cattle along the way.
In a makeshift lab near the office, we used a sample splitter to prepare the samples for future analysis. Sophia worked tirelessly splitting each of the 600 samples into three piles to send to three different labs that would each measure total carbon by dry combustion. From this effort, we will be able to see variability in the results from the three labs and how consistent carbon measurements are.
Each individual sample bag was dried for 24-48 hours, weighed, and crushed where any samples were too coarse or dense to be split. Then we split the samples into separate jars and poured those jars in new QR coded bags. Thankfully we finished sampling on time and the whole team was able to join Sophia to tackle the remaining samples on the final days of our visit.
Closing Thoughts
After a successful 3 weeks of sampling, we left TomKat with mixed emotions. Our team felt a great sense of fulfillment from collecting samples and overcoming challenges along the way. Our positive feelings were accompanied by an empty, sad feeling as well knowing our time at TomKat was coming to an end. We are grateful for the unconditional kindness and compassion shown to us by the whole TomKat team. Everyone made sure to help us feel welcome, whether it was Susan offering us vegetables from the garden, Mark and Chris helping us find the tools we needed for work, or Wendy taking the time to get to know us all more personally. Our group is forever grateful for the opportunity to work with a group of people that are so pleasant, knowledgeable, and passionate.
---
About the Soil Health Tech Stack Event
This soil data​ will be used in the Soil Data Hackathon, which will run in parallel with a two-day virtual conference called Fixing the Soil Health Stack on Tuesday, August 23rd – Wednesday, August 24th.
Designed to fast-track meaningful progress toward easing the movement of soil data between samplers, analysts, and those taking action in the field—bridging soil data interoperability, calibration, and standardization—Fixing the Soil Health Tech Stack is comprised of three interwoven activities:
The Soil Sampling Campaign
The Soil Data Hackathon
The "Fixing the Soil Health Tech Stack" Virtual Conference