It all began in November 2016 at the Quivira Coalition in Albuquerque, New Mexico. A number of sidebar conversations revealed a recurring theme:
Women in Ranching: The Story
03/30/2022
By: Amber Smith, Elaine Patarini, Wendy Millet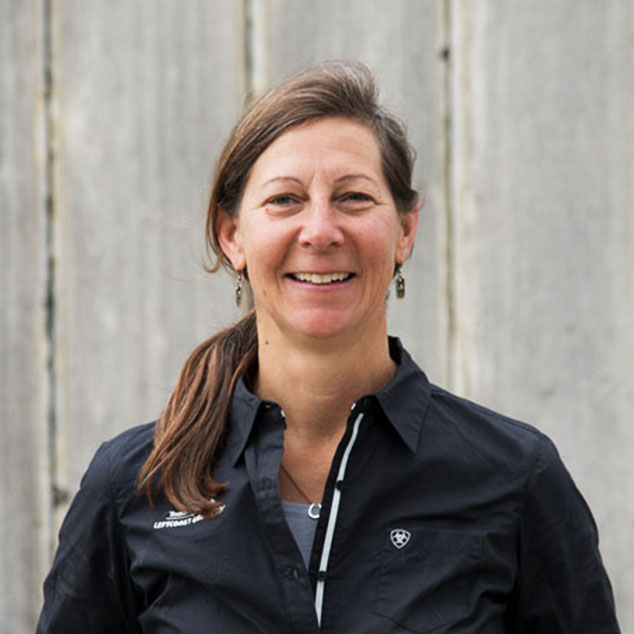 It all began in November 2016 at the Quivira Coalition in Albuquerque, New Mexico. A number of sidebar conversations revealed a recurring theme: women ranchers in the West were dealing with the dual challenges of living and working in remote rural landscapes looking for community and support.
Once back from the conference, Sallie Calhoun and Elaine Patarini from Paicines Ranch, and Wendy Millet from TomKat Ranch, came together with a question: "If we invited 5 or 6 women to gather with us, could we create a community to support them and their important work in the world?"
Elaine & Wendy had recently formed a group of women running educational farms and believed a gathering for women in ranching could lead to similar levels of connection and community? It seemed worth trying, and in this way, Women in Ranching (WinR) was born.
As has been true for Women in Ranching since the beginning, things took off quickly. Under the leadership of Wendy and Elaine, the first Circle was magical with connections happening from the first moments. By the time the first Circle convened at Paicines Ranch in February, 2016, word was out! Within a short time, women were reaching out from all over the West. Soon there were 26 women signed up, a waiting list, and talk of a second Circle at TomKat later that year.
As one participant said: "Where else can you sit and talk about land stewardship, sheep dogs, direct marketing of meat, horses, community, working with family, impostor syndrome, big leaps, and so much more—and feel truly understood and listened to?"
Since then, Circles have gathered across the West with calls coming from new landscapes every year; each group has its own energy and adapts to the place and needs of the group. Thanks and acknowledgements are common in the follow up, including:
"I feel honored to be part of a circle"
"I carry the Circle with me wherever I go"
"I feel nourished and supported to try harder and persist longer in this work because of  the women I am connected to and love."
With so much interest, in 2018, it was obvious Women in Ranching needed to expand. Luckily, Lesli Allison, Executive Director of Western Landowners Alliance (WLA) and member of the first Circle at Paicines, saw the mutual benefits of Women in Ranching joining up with WLA, an organization that serves as the voice for rural landowners.
One last piece to fall in place… Amber Smith, a Montana rancher and participant of Circle 2 at TomKat Ranch with loads of skill and passion to support the growing program. Amber was hired to become the WinR program manager, due in no small part to her success hosting a Circle in her rural Montana community.
Under Amber's leadership, the Circles have expanded to represent diverse issues and voices of women in ranching across the country. The Circles include women who love and care for both land and community and stand in support of women's growing voice and leadership, including journalists, artists, scientists, and ranchers.
As the Covid pandemic took hold in 2020, the magical gatherings went virtual. Although different from gathering in person at a ranch, the increased participation and access that was possible for a broader group of women to meet online was a very positive shift. Continuing in this vein in 2022, gatherings are both in-person and virtual, featuring leadership and voices from across the world and facilitators from ranching and rural communities.
There has been tremendous growth and change in women's lives due to this amazing and supportive community. Women have written books, started local rancher support groups, created podcasts (see below!), stepped into leadership roles in their families and businesses, connected with deeply held passions, and set goals aligned with their purpose. Though the outcomes of a Circle are not always known in the moment, the initial seeds of inspiration and connection are planted.
Anyone who is skeptical that a small group of people can change the world should keep an eye on these women. Ever since the first Circle gathered in 2016 at Paicines Ranch, Sallie Calhoun has affirmed, "Women in Ranching is one of the most exciting efforts that I am involved with, both personally and philanthropically."
JOIN US !!!
LEARN MORE!!!
Learn about other inspiring efforts by women leading the way in food and agriculture: