A Win for California Healthy School Food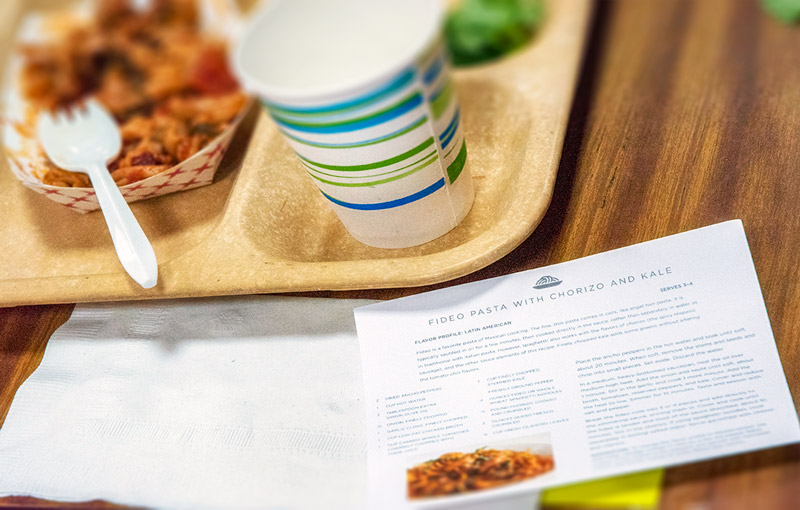 California serves approximately 1 billion school meals each year and for many students, around 35% of their daily calories come from these meals. Unfortunately, the majority of the food served in California schools consists of heat-and-serve chicken nuggets, processed tater tots, and frozen pizza. Luckily, over the past 10 years, several organizations and advocacy groups have been working together on a farm-to-school mission to improve the system so growing students get freshly prepared locally-grown food at school.
The recent release of California Governor Gavin Newsom's proposed 2020-21 budget is an optimistic sign that positive change is happening. The budget proposes more than $70 million, a 40 percent increase in funding over previous years, to improve students' access to freshly prepared California-grown food, give school food service staff tools and training to succeed, and boost local California agricultural economies and farmer incomes. 
This success has been the result of a collaborative effort with the Center for Ecoliteracy, the Office of Kat Taylor, TomKat Ranch, and a coalition of allied organizations in agriculture, education, and public health. Overall, the proposed funds will support schools to purchase and prepare healthy school food that research shows will lead to better academic and behavioral outcomes for students, as well as contribute to healthier, more resilient California agricultural economy.
"We know these funds will help children across the state gain access to more locally-sourced, healthy, freshly prepared school meals, give school food service staff the tools to succeed, and bolster local California economies through purchasing from local growers and farmers," says Kat Taylor, Founder of TomKat Foundation and a key partner in the movement to overhaul California Food for California Kids. "We look forward to continuing work with the Governor's Office, First Partner Siebel Newsom, California Department of Food and Agriculture (CDFA) Secretary Ross, State Superintendent Thurmond, legislative leadership, and the dozens of allies to advance this shared vision."