Dear LeftCoast GrassFed Customers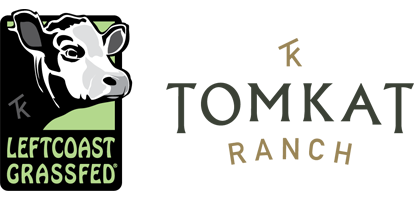 At TomKat Ranch, we are working to change the way food is raised and increase the prevalence of regeneratively raised products available to consumers who want to know that the food they are purchasing is ecologically sustainable and animal-friendly.
To be a part of the solution, LeftCoast GrassFed started selling at San Francisco Bay Area farmer's markets in 2010. We began with the goal of sharing our passion for good food backed by regenerative growing practices, hoping to broaden demand for authentic grass-fed products that nourish communities and heal the land. As we look back on the decade, we gratefully acknowledge the many customers that have made that goal not just a success, but a delight. Over the years we have come to know many of you through the markets, visits to the ranch, and we appreciate your kind efforts to share our story and vision with your networks.
Today, consumer demands and producer trends are shifting. Numerous protein alternatives are on the market and more will come, each with their own claims about how they improve the health of people and the planet. Many conversations and confusions exist about what it takes to raise healthy food in a way that cares for the planet. We firmly believe that grazing animals and their ability to help build healthy soils, managed with whole functioning ecosystems, are part of the solution. This is why in 2020 we will turn our full focus to building partnerships in order to create a regenerative food system not just in our region, but across the state and country. As a result of this new focus, we will not be selling at farmer's markets this year.
To that end, we have begun new conversations and collaborations to see healthy food become more accessible to local schools, hospitals, and other institutions. Additionally, LeftCoast GrassFed and TomKat Ranch are continuing to explore outlets to engage community members in shared efforts to create a better food system and provide support for regenerative meat producers in California.  
While this year marks a transition from farmer's markets we remain committed to growing healthy food in our local community. If you still want a taste of your favorite beef, a few cuts will be on sale at select locations in Pescadero as well as at the seasonal Pescadero Grown Farmer's Market. 
LeftCoast GrassFed thanks you for all of your support over the years and hope you will continue visiting your local farmer's markets as well as seeking out regeneratively grown food whenever possible. We also encourage you to learn more about and support the Northern California meat producers who are part of a wider regenerative circle working hard to bring their customers the best meat they can.