California Food for California Kids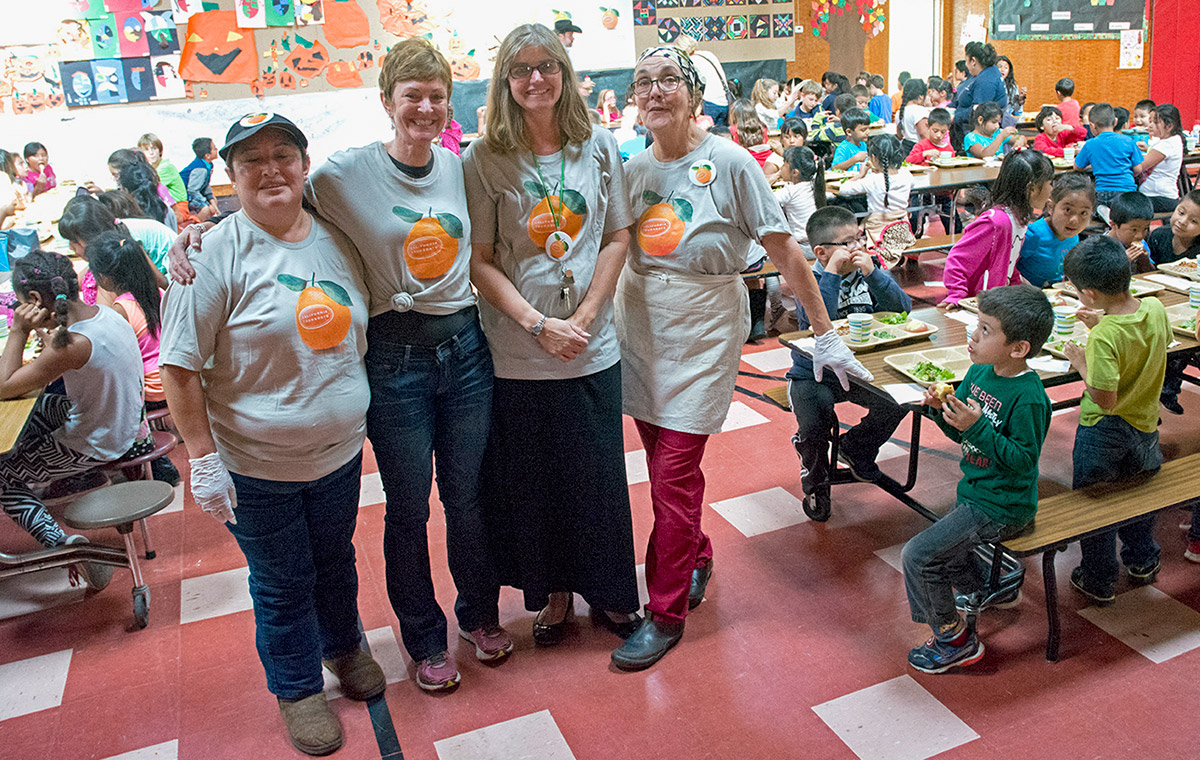 By: Kathy Webster and Kevin Alexander Watt
There is a growing urgency to understand and address how the food we serve in public schools impacts the personal health of students, the performance and resilience of communities, and the well-being and sustainability of our environment. Supporting school food systems change is a complex endeavor, but an opportunity we cannot afford to overlook. In California, over 1 billion school meals are served each year and the food selected as ingredients for those meals has a tremendous impact on the state's agricultural economy, ecology, and the health of millions of growing students.
Since 2012, TomKat Ranch has worked with the Center for Ecoliteracy on its strategy to rethink school lunch programs. The goal of this collaboration is to empower schools to serve freshly prepared meals made from locally-sourced ingredients – and shift the supply chain to support California's agricultural economy. One product of this work has been the Rethinking School Lunch Guide, which provides a planning framework for improving school food, supporting sustainable food systems, and creating teaching and learning opportunities in schools on where our food comes from.
Another important part of this work has been the Center for Ecoliteracy's California Food for California Kids® initiative and its signature program, California Thursdays®. Together, these programs activate networks of support and help school districts serve more freshly prepared meals made with California-grown food. The programs now collaborate with 89 public school districts who collectively serve more than 330 million school meals a year (33% of the state's total) and are designed to improve student health and academic achievement, investment in local and state economies, and enhance ecological understanding by students of where food comes from and how it reaches the table.
Excitingly, the First Partner of California, Jennifer Siebel Newsom, has recently been traveling around the state visiting school districts and key stakeholders to learn how she can support farm to school programs in California. This is one of many signs that inspires us to be optimistic that a broad field of support is mobilizing to advance policies and actions to support healthier people and climate-resilient agriculture. We are proud to be a part of that collective effort.