The Re-Generation: An Apprentice's Perspective on the Promise of Regenerative Agriculture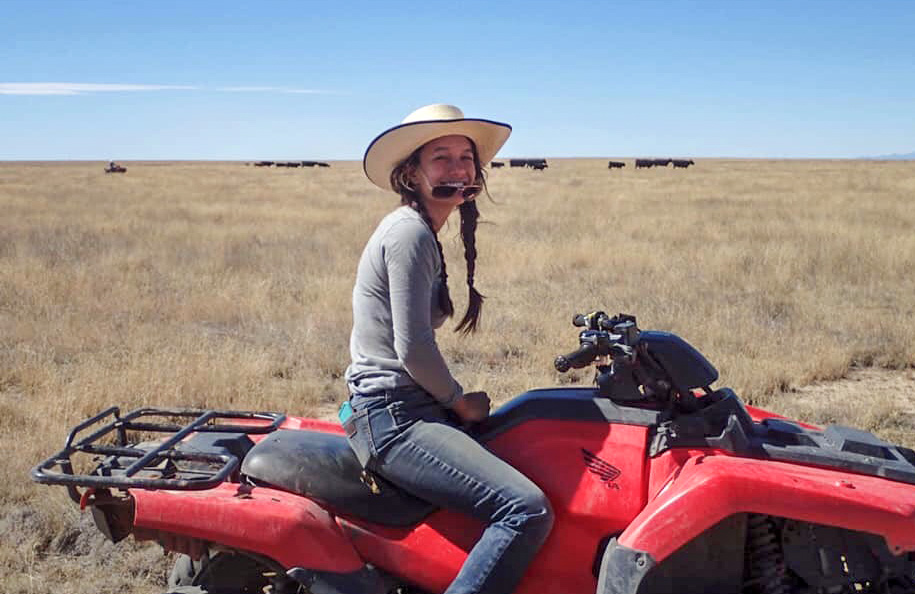 I struggled to write this piece for the newsletter. Not because of deadlines, holiday stress, or writer's block (well, maybe a little of that), but because of the intimacy I felt was required to answer the question I was asked to write about: Why did you become involved in regenerative agriculture? While I have only been directly involved in agriculture for a couple of years, as anybody who has experience in land management or the tenets of holistic management knows, to do this work you must come face-to-face with your fears, dreams, hopes, and failures in order to grow as a person and therefore as a land steward. Those deep places are where I feel I must go to draw inspiration for my work in the regenerative agriculture field and they are also the places where painful wounds can be the source of both my strength and the beauty I see in working the land.
I am the daughter of a Mexican-American man who was raised in Stockton and of an Italian-American woman who grew up on a small ranch just outside of the Napa Valley. My father worked as a mechanic for wineries in Napa and when I was little I would spend days in the vineyards with him. I remember being surrounded by browned hands and wide smiles, warm voices calling me "Mija", and the smell of tortillas on a comal intermixed with the engine grease that was ever-present on my Papá's coveralls. Other strong memories I have are of my Grandparents' small ranch in a place called Wooden Valley where my mother grew up. While much of their property was covered in wine grapes, there was, and still is, native oak and riparian habitat where I spent hours crossing fence lines, searching for hawk feathers and bits of obsidian, and following turkey tracks.
It wasn't until I was older that I recognized the disparity of these worlds I inhabited as a child. Today, a majority of landowners and managers are white; those who labor in the fields are not. This power dynamic has played out in this way for centuries, and while laws and language have changed in appearance, the way the agricultural system exploits communities and land has not. This struggle is ever-present in my blood as a descendent of Mexican immigrants who moved from labor camp to labor camp in California, chasing harvest after harvest, and as a descendant of white landowners. This was the crux. How could agriculture and the land give so much to one part of my family and take so much from another? And what could I do to change that narrative?
Today, much of my work involves trying to bridge the gap between those pieces of my heritage; using agriculture as the medium. The more I learn about regenerative ranching and good land stewardship where soil health, nutrient cycling, plant diversity, and animal welfare are the pillars of the practice, the more I am struck by the opportunity regenerative agriculture has to recognize, rebuild, and empower communities. I believe that to move forward with a regenerative vision, we must open doors and elevate the voices of those around us, including the peoples who have been stewards of this land long before any plow set its blade into the earth and acknowledging that we have much to learn. As I root myself deeper in the complexities of my own identity, I have begun to understand that I too belong on the land sharing my story and through this strength I can help others connect with themselves and the earth around them.