Where are they now? Didier Bolaños Gonzalez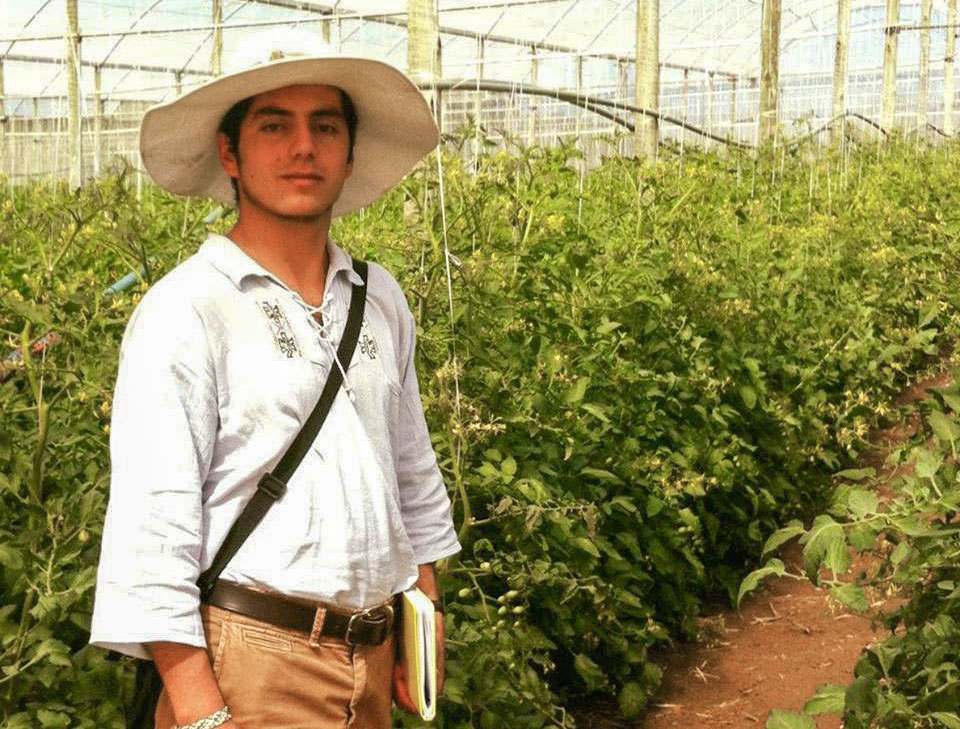 A question and answer session with our former intern, Didier Bolaños Gonzalez
---
Q: When did you work at TomKat Ranch, for how long, and what was your position?
A: I worked at TomKat during the second semester of 2016 after working in Colombia. I was there for almost four incredible months. I worked as an intern mainly engaged in horse duties, soil sampling, and pasture rotation.
Q: How did you find out about TomKat Ranch?
A: Thanks to a member of the Board of Trustees of EARTH University in Costa Rica where I was studying. Mr. Fletcher suggested that I could learn a lot from the ranch. After reviewing the TomKat Ranch website, I understood that it was a unique opportunity to learn from a very skillful team so I applied and was admitted. 
Q: How did you get involved in agriculture/ranching in the first place?
A: I got involved in agriculture initially because my family has a farm and I grew up helping with daily farm activities. Agriculture is the main economic activity in my family as well as in the small town in the south of Colombia where I grew up. After finishing my high school education, I studied agroforestry in Colombia and agronomy at EARTH University in Costa Rica. After EARTH University, I ended up working for two large cattle ranches in the east part of Colombia, in the Orinoquia region. This was my main motivation to keep learning about cattle ranches in a more sustainable way. I'm extremely lucky having agriculture as part of my life since a little boy walking the Andes mountains.
Q: What was your favorite memory at TomKat Ranch?
A: There are several memories that I keep deep in my heart. Almost every day I was engaged in something new to learn, however, one of the most remarkable experiences during my internship was during a session with a horse trainer who visited the ranch. I don't remember his name now or why he came to the ranch. He had a solid appearance of being a longtime, experienced man who was born with expertise and the secrets of ranching. In a few minutes, he was able to ride one of the ranches horses in a unique way. Everyone was astonished. During the entire morning, we had the opportunity, thanks to his guidance, to develop a deep connection with our horses and learn to ride our horses without aggression or violence, but with mutual respect. Since that day, I have a deep admiration for horses and their riders. Still, I need to learn a lot about human-animal interaction.
Q: Who was the most influential person during your time at TomKat Ranch?
A: It is a tricky question because I learned substantial knowledge from all people at TomKat Ranch including my group of interns and supervisors including Jake Tommerdahl, Walker Kehrer, and Jake Gomez with whom I was able to spend most of my time.
Q: Where are you and what are you doing now?
A: After finishing a Master's in Development Practice at the Humphrey School of Public Affairs at the University of Minnesota, I moved to Gainesville, Florida. I am working as a Field Technician supporting the Citrus Research lab. The big task for the research group is to develop new citrus varieties that are tolerant or resistant to a bacteria that causes the citrus greening disease. I am responsible for maintaining the greenhouses containing plants that are genetically important and free of diseases. Also, I collaborate with the farm managers in their daily activities.
Q: How has your TomKat experience shaped where you are/what you are doing now?
A: I have a deep appreciation for animal science and the great effort cattle ranchers make when they want to feed cattle with grass and native plants and not high external inputs. It takes a lot of organization to rotate the pastures and patience to see changes in the soil and plant diversity. People at TomKat know this very well! Maybe, the reason I came back to agriculture science is my need to be working with nature again. I think TomKat's vision of promoting regenerative agriculture is a big challenge for most farms and ranches, but these changes are necessary for healthy future generations to come.  I think everyone should be doing it now and I want to keep contributing to this movement!