Profiles in Land and Management – Sieben Live Stock Company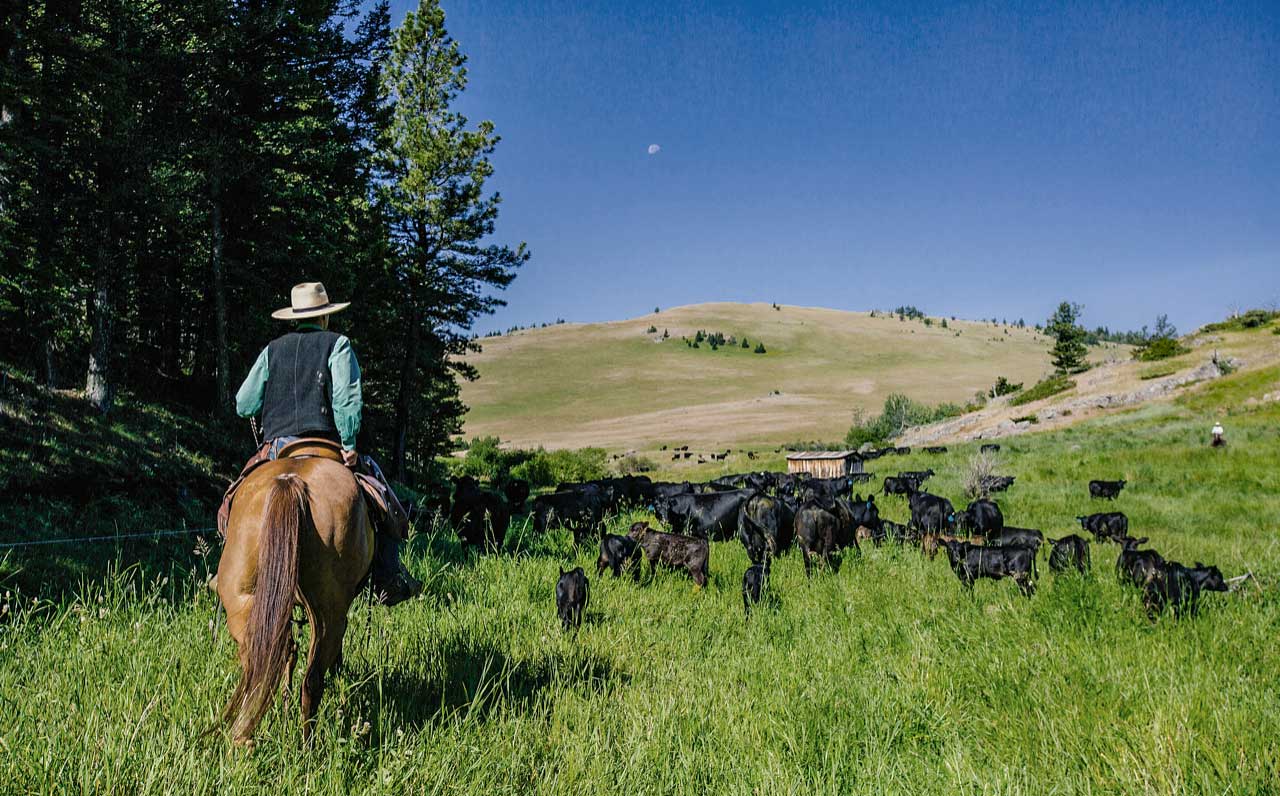 As part of our Profiles in Land and Management Series, this month we are publishing our profile of the Sieben Live Stock Company in Adel, Montana. The company and ranch have been owned and operated by the Hibbard family for five generations. The Hibbards have a strong commitment to land stewardship and economic sustainability and have carefully tested and thoughtfully implemented a variety of regenerative practices. Including adaptive planned grazing and no-till hay farming to improve the health of their soil, increase forage quantity and quality, and reduce animal feed and healthcare costs.
With nearly 1,600 cow/calf pairs, 1,300 yearlings, and 60 ewes, the effects of these changes have scaled quickly and had a significant positive impact on the ranch and the company's bottom line.
Cooper Hibbard will be joining a roundtable discussion moderated by TomKat Ranch at the Regenerate 2019 Conference in November to share his experience with on-site pilots and experimentation and the potential for citizen and observational science to work together.
To read the profile, please click here.