2020 Regenerative Ranching Internship – Apply Now Through March 13, 2020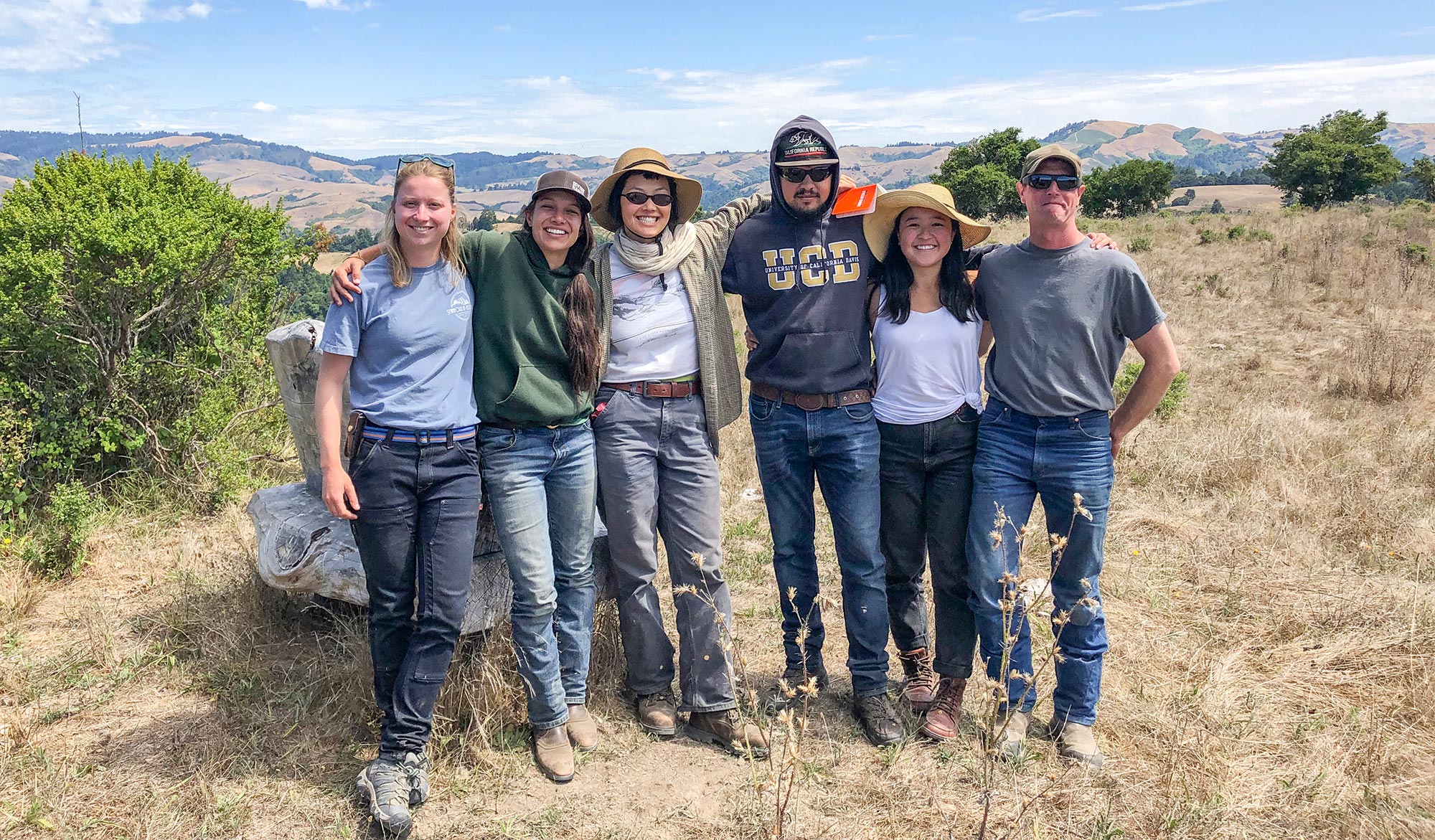 Description
TomKat Ranch is a 1,800-acre grassfed cattle ranch in the San Francisco Bay Area. Our team of ranchers, scientists, and advocates look to nature to guide our landscape management in support of our values. Over the next 5 years, we want to have inspired the transition of 1 million acres of California rangeland to regenerative management. To accomplish this, the ranch has three priority initiatives that leverage our land-based learning laboratory, unique partner ecosystem, and convening capabilities. Our Regenerative Ranching Initiative focuses on demonstrating the practices and benefits of regenerative rangeland management and supporting the tools that speed its adoption.
The Regenerative Ranching Summer Internship (June – August) is a paid educational opportunity that provides broad exposure and experience for individuals interested in regenerative food systems. This program is designed to offer knowledge, experience, and connections to the next generation of regenerative food system professionals. Over the summer, interns gain introductory experience in land and soil stewardship, wildlife conservation and protection, regenerative cattle grazing, ranch management, soil health data collection, and research design.
Regenerative Ranching Interns work primarily with the ranch's Regenerative Ranching Team to care for the ranch and its animals and conduct/manage science-based land management trials and demonstrations. TomKat Ranch approaches ranching and land management holistically and therefore works to optimize across a wide range of outcomes including producing nutrient-dense grassfed beef, supporting wildlife habitat, promoting native and perennial grasses, improving the health of the watershed, and sequestering carbon by growing healthy soil.
---
Qualifications
Candidates must be at least 18 years of age with the ability to safely perform ranch-related duties including 10+ hour days (as needed) in summer outdoor conditions. Candidates must be able to safely exert a considerable amount of physical effort to hike on steep terrain, stoop, crouch, climb, and lift as much as 50 pounds in performance of assigned duties and work around animals, farm tools, and heavy equipment and in environments that may contain dust, noise, heat, cold, rain, poison oak, brush, and/or ticks. A valid driver's license and a clean driving record (no major infractions) are strongly preferred and documentation establishing the right to work in the United States is required.
We are looking for candidates from all academic disciplines and professional backgrounds. Most prior interns have a college degree or are working towards one, however, this is not a requirement. Prior experience working outdoors and with livestock is desired, but also not required. Successful applicants will be self-motivated, curious, hardworking and able to communicate well with a diverse team. Interns will be expected to work 50-60 hours/week and some evenings and/or weekends. Interns will have one full day off per week. On-site housing is provided.
---
Approximate Distribution of Time
30% Regenerative cattle management
Instruction and training
Building and taking down electric fencing
Moving portable water system
Moving cattle with low-stress livestock techniques
20% Study, research, on-site trial management, or approved project work
30% Ranch chores and maintenance
Instruction and training
Weeding and landscaping
Feeding ranch animals, mucking stalls
Vehicle, fence, water system maintenance
20% Meetings, field trips, events, and other educational opportunities*
*Interns can anticipate going on educational field trips several times throughout the summer. These field trips will take place during paid work hours.
---
Example Daily Schedule
7:00 am
Regenerative Ranching Team check-in and daily planning meeting
7:30 am – 12:00 pm
Livestock care, building and taking down fencing, moving water troughs, general ranch work as time allows
2:00 pm – 4:30 pm
Soil sampling and data entry for on-site trials or hosting on-site field walks
4:30 pm – 5:30 pm
General ranch work, training, or instruction
*On weekends, rotating groups of interns and Regenerative Ranching Team staff will care for livestock and participate in ranch gatherings or field walks. Additionally, participate in sales of our LeftCoast GrassFed beef at the Thursday local farmer's market and during or after gatherings.
There are no positions available at this time.