Soil Journeys – a Soil Trials Update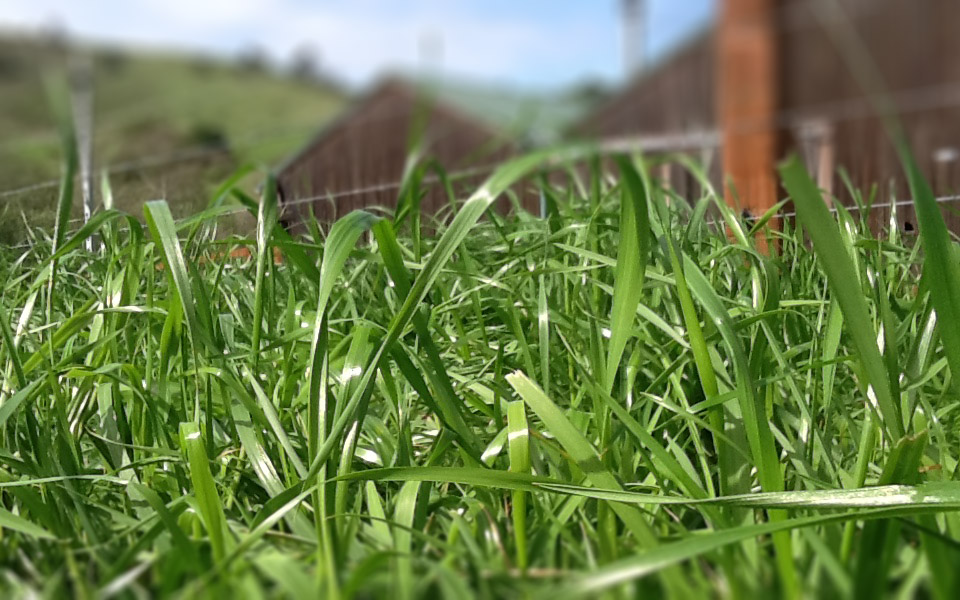 By Ford Smith, Regenerative Land Solutions
---
Soil health journeys are like onions, they have a lot of layers.  This year we added a few more layers to our soil health experiment at TomKat Ranch.  Unlike onions, soil health journeys take many seasons to come to fruition. We are hoping to dice, saute, and serve up our soil data with a tasty LeftCoast GrassFed steak, but until then, here is a teaser.
The first new layer of soil experiments we added this past growing season was a no-till drilled annual cover crop cocktail of 12 cool-season plants to test their effect on our soil microbiology, water infiltration, bulk density, carbon, and feed quality and quantity. In October of 2018, Mark Biaggi, with the help of the land and livestock team, repaired an old no-till seed drill and planted six plots in fields adjacent to our fungal inoculant trials. (In case you need a refresher, read our update from last May). We mapped them and added testing plots and sampled for initial microbiology levels.
The second new layer was crafted with the help of soil ecologist Nicole Masters from New Zealand. Nicole visited in December of 2018 and during her visit recommended a treatment of biological amendments and trace elements that could begin to address the unique biological, physical, and chemical challenges facing some of our soils. The Regenerative Ranching team did two applications of her recommendations this winter and set up five trial plots alongside our fungal inoculate and cover crop plots.     
Next, TomKat Ranch Manager, Mark Biaggi, Chelsea Carey Soil Ecologist from Point Blue Conservation Science, and I spent the second week of May sampling our soggy hearts out in the rain adding more data layers. In addition to our annual direct microbial microscopy, microbial DNA sequencing, plant biomass, and plant tissue testing, we also tested soil temperature and soil water content.
Time, data, teamwork, and potentially more approaches are needed to get answers about what management practices work best for the soil and plants of TomKat Ranch. We want the best tools for storing carbon, growing better feed, and improving our soil health.  Unlike onions, that is something everybody will like!